Media Appearances
Radio Interview on 938NOW
The Breakfast Club with Keith de Souza: Mindset Shift for Employee Engagement
Glad to be back on The Breakfast Club where we had an engaging discussion on the mindset shifts needed for effective employee engagement.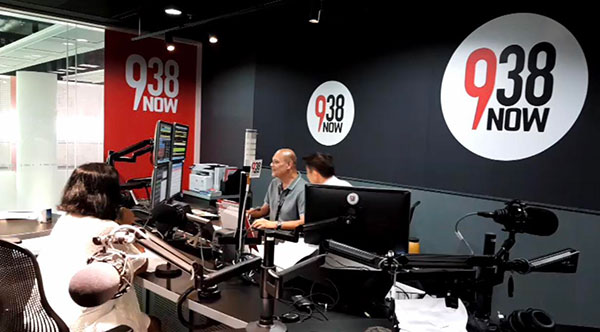 ---
Radio Interview on Money FM 89.3
It was a joy chatting with Howie Lim on Mind Your Business, Money FM 89.3 on being a #dreamcatalyst in our journey with business leaders to build progressive business cultures.
---
SHRI Power Profile Series
The Singapore Human Resources Institute (SHRI) launched a Power Profile Series where they focus on current HR related trends, topics and issues.
Our founder, Bernadette, was their first featured profile and during the podcast interview, she shared her insights on how to create a progressive business culture in an organization.
---
Radio Interviews on 938LIVE
The Breakfast Club with Keith de Souza: Building a Culture for Growth
Was at 938LIVE The Breakfast Club for a radio interview with Keith De Souza on Building a Culture for Growth.
With the ever changing business landscape, it is critical for businesses to intentionally envision, design and implement strategies for building a culture that is agile, growth-minded and solutions-focused.
May more business leaders and owners listening in to the programme be inspired to start creating a strong company culture.
What strategies could we use to promote a growth culture in your workplace? Listen to the interview:
---
The Breakfast Club with Keith de Souza: Value Creation at the Workplace
We had so much fun at our previous radio interview that we were back at Mediacorp for a second radio interview yesterday with Keith De Souza on 938LIVE The Breakfast Club.
We chatted on one of our fave topics "Value Creation at the Workplace".
How can we value create at the workplace? How can employers create an environment that allows their employees to thrive? These are some of the insights we shared during the show.
For the full interview, you can listen here:
Articles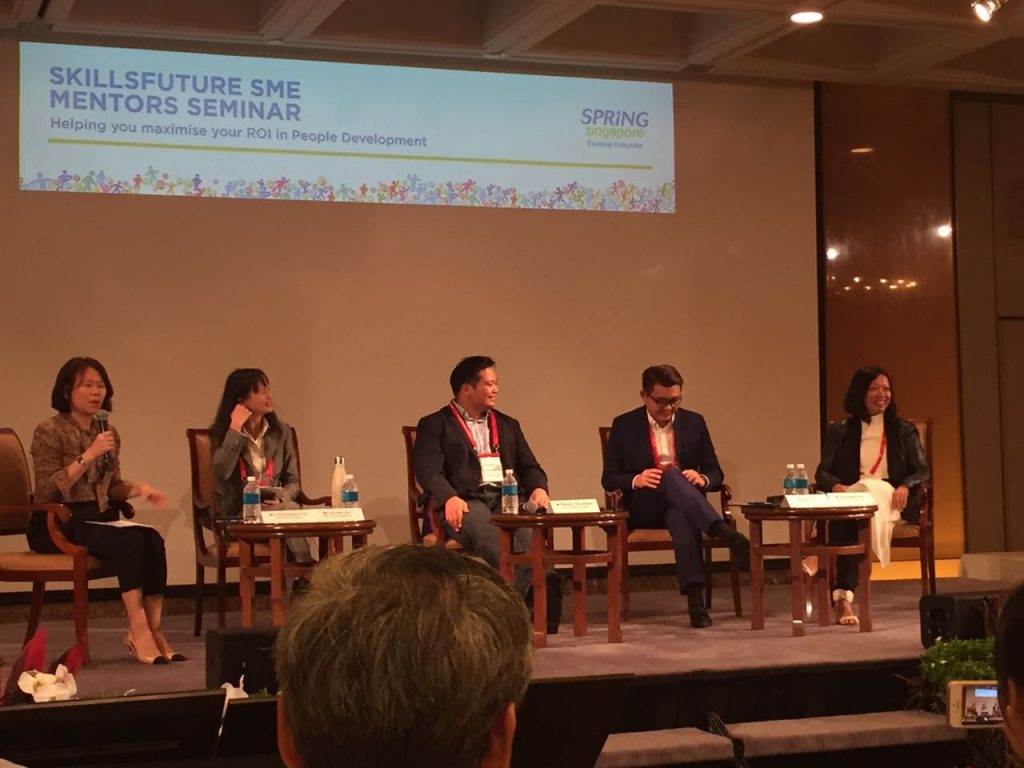 SPRING Singapore invited me to be part of the panel discussion held during the seminar held yesterday. As an architect for business culture, the topic of placing people at the core of a business naturally resonates with me.
The seminar was held at the Regent Hotel and I was heartened by the presence of 400 business leaders and representatives from SMEs, Institutes of Higher Learning and associations.
My fellow panelists were Ms Lim Hee Joo from Wah Son Engineering and Mr Sherwin Siregar and Alex Chua from atlas Sound & Vision and it was delightfully moderated by Ms Christophane Foo from SPRING Singapore. I shared on what may stop some SMEs from investing in people and how we could influence SME top management to change their mindset about people development.
Following the discussion, the business leaders and representatives had the opportunity to network with the more than 50 SME mentors who were present at the event. Presently, there are 116 mentors with vast HR and business experience in a wide range of industries for SMEs to connect with.
To-date, fifty SMEs have completed or are about to complete the nine-month mentoring programme. So glad to see two of our clients Kith Café and Aries Fresh featured in the Hall of Fame as the early adopters of the programme. Another 55 firms are set to participate in this initiative.
Read more on HRM Asia and The Straits Times.